Encountering Work-Family Conflicts
Topics: Couples, Family, Mental Health
Conflict between work and family
Working adults are often confronted by both the demands of work and the demands of family. Sometimes the two are incompatible. Long hours and rotating shifts can interfere with family time, and family life (e.g., childcare) can interfere with work. The conflict between work and family can be an issue for PSP families where the job demands of PSP are significant. Unpredictable schedules, trauma exposure, and other work pressures can spill over into family life in different ways. Families can find themselves competing with "the job" for time and attention. Recognizing work-related spillover as the source of conflict can help families manage the conflict and reduce related stress.
---
Three types of conflict that can affect PSP families:
1. Time-based conflict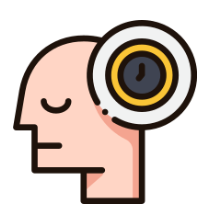 Time-based conflict happens when rotating schedules, overtime, or call-ins interfere with family time and socializing. Conflicts can arise when decisions and last-minute changes are dictated by the PSP schedule. There may be added tension when unexpected changes interfere with plans and special events. Dual-career couples with young children must also manage conflicts between work and the availability of childcare.
2. Strain-based conflict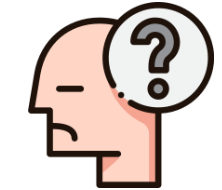 Strain-based conflict occurs when the tension and stress from work spill over into the home and affect the family. The PSP may be overtired from a long shift or bring administrative tasks home. Conflicts arise when work pressures affect the PSP at home and interfere with family involvement and responsibilities. Conflict can also arise when stress from home creates conflict. During transitions, and when there are high family demands, the risk of strain-based conflict increases.
3. Behaviour-based conflict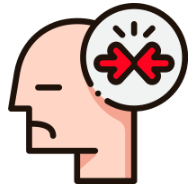 Behaviours more suited to family life are often inappropriate at work. Similarly, conduct suited to the workplace can be problematic at home. PSP jobs often involve a "military-like" chain of command and require strict procedures. Control and hypervigilance required by the PSP on the job can conflict with the warmth and understanding needed at home. PSP can also be overprotective and strict because of what they see on the job. When work behaviours spill over into home life, there can be tension in family relationships.
---
The impact on couples
Quality couple time can support the mental health and wellbeing of both partners and strengthen relationships.
Unfortunately, the requirements of the PSP job often put added stress on couple relationships. Shiftwork can make it hard to schedule couple time. When PSP are home, they may need to catch up on sleep or recover from a difficult shift. This can limit couple time which can be challenging for SSOs and a source of resentment. Conflicts can arise between time spent 'on the job' and responsibilities and commitments at home.
Intimacy

Intimacy can be understood as a close, loving relationship with another person. Intimacy can have emotional, physical, sexual, and spiritual aspects. PSP couples can experience challenges related to intimacy due to high levels of fatigue and stress. Behavioural withdrawal can also be problematic. Reduced energy, difficulty processing trauma, and time limitations associated with shiftwork can significantly reduce couple time and intimacy.
Loneliness

A lack of couple time due to rotating shifts and overtime can lead to feelings of loneliness for SSOs. When PSP are processing trauma, they may also be distant which isolates SSOs and deprives them of mutual support. SSOs who take on the majority of the household/childcare responsibilities due to PSP's scheduling requirements also face constraints on their time. They may feel frustrated because they have fewer opportunities to socialize due to commitments in the home.
Presence

The absence of the PSP due to long shifts can be problematic and place an unfair share of responsibilities on SSOs. PSP's return home can also be challenging and require adjustments. Conflict can arise particularly when there has been a change in the shift rotation (e.g., days to evenings). PSP who re-enter the home after a shift change can interrupt established routines, creating tension within the family.
Communication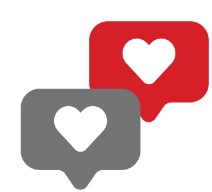 Communication for PSP couples can be influenced by a lack of couple time, work stress, fatigue, and issues of confidentiality. It can be difficult for couples to find time for important conversations, particularly when they are a dual-career couple and/or there are children. Poor couple communication can lead to feelings of loneliness, resentment, and increased anxiety. Long hours and work pressures can interfere with a couple's ability to connect and communicate.
Was this information helpful?
Strategies related to this topic
References for this page (click to expand)
Brodie, P. J., & Eppler, C. (2012). Exploration of perceived stressors, communication, and resilience in law-enforcement couples. Journal of Family Psychotherapy, 23(1), 20-41. https://doi.org/10.1080/08975353.2012.654082  
Duxbury, L., & Higgins, C. (2012). Caring for and about those who serve: Work-life conflict and employee wellbeing within Canada's police. Sprott School of Business, Carleton University.  
Greenhaus, J. H., & Beutell, N. J. (1985). Sources of conflict between work and family roles. The Academy of Management Review, 10(1), 76-88. https://doi.org/10.2307/258214  
King, D. B., & DeLongis, A. (2014). When couples disconnect: Rumination and withdrawal as maladaptive responses to everyday stress. Journal of family psychology, 28(4), 460-469. https://doi.org/10.1037/a0037160  
Lambert, E. G., Hogan, N. L., & Barton, S. M. (2004). The nature of work-family conflict among correctional staff: An exploratory examination. Criminal Justice Review (Atlanta, Ga.), 29(1), 145-172. https://doi.org/10.1177/073401680402900109  
Patterson, J. M. (1988). Families experiencing stress. I. The family adjustment and adaptation response model. II. Applying the FAAR model to health-related issues for intervention and research. Family Systems Medicine, 6(2), 202-237. https://doi.org/10.1037/h0089739  
Watkins, S. L., Shannon, M. A., Hurtado, D. A., Shea, S. A., & Bowles, N. P. (2021). Interactions between home, work, and sleep among firefighters. American Journal of Industrial Medicine, 64(2), 137-148. https://doi.org/10.1002/ajim.23194  
Strategies for Families
Strategies for Couples