Indirect trauma
Topics: Couples, Family, Mental Health
Indirect trauma exposure
PSP and PSP families can experience direct exposure to trauma by experiencing, witnessing, confronting, or being involved in a traumatic event. Over time, repeated exposure to details of a traumatic event can also impact PSP families. This is called indirect exposure and is sometimes referred to as vicarious trauma and/or secondary trauma.
Vicarious trauma happens when a person takes on the emotional experiences of another. It can affect an empathetic family member of a PSP trauma survivor. While empathy can shape good social behaviours, it also can lead to an SSO taking on a PSP's distress. The likelihood of developing vicarious trauma may also be influenced by coping strategies, personal trauma history, stress, low levels of social support, etc. Vicarious trauma can develop over time after hearing about several traumas rather than all at once because of a single event.
Secondary trauma is trauma that can cross over from one person to another; the non-exposed person develops posttraumatic stress symptoms. Secondary trauma may occur through exposure to a PSP who has been exposed to trauma, but it does not always develop. Any family member can develop PTSD symptoms, including children.
There are some differences between vicarious and secondary trauma. Vicarious trauma occurs over time and can change how a person sees the world. The person with secondary trauma experiences trauma-related symptoms in response to another person's trauma.
Difference between vicarious and secondary trauma
Vicarious trauma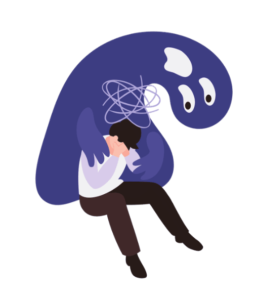 comes with a lasting change in worldview through an empathic relationship
can develop as an accumulation of hearing about several traumas over time
can include affective and cognitive changes, such as alterations in self-identity and mental health
Secondary trauma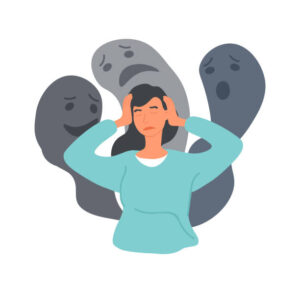 involves experiencing trauma-related symptoms in response to another's trauma
can happen as a response to a single event
can lead to manifestation of PTSD symptoms among contacts of traumatized individuals, including family members
Effects of indirect trauma on family members
SSOs and other family members who are indirectly exposed to details about serious traumatic events can be affected. When SSOs and family members become "sounding boards" and learn about traumatic events through PSP family member, they are at risk of indirect trauma.
How might indirect trauma affect me and/or my family positively?
Exposure to PSP's trauma may also result in:
Postraumatic growth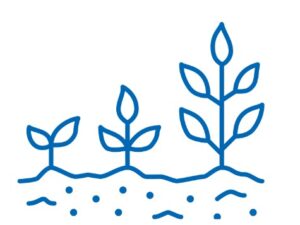 Posttraumatic growth (PTG) occurs when an individual experiences a positive psychological change after exposure to major trauma or life crisis.
Hearing about someone else's trauma can lead an individual to develop more positive views on human resilience, including amazement at the human spirit.
This can result in positive changes, including learning to be more compassionate, becoming more accepting of others, and gaining a greater appreciation for life itself.
Vicarious resilience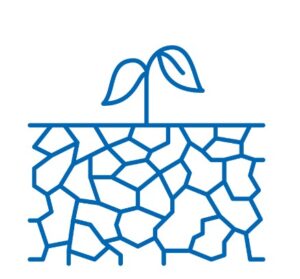 Vicarious resilience occurs when those indirectly affected by trauma are positively influenced by the resilience of someone who was directly affected. Resilience is often demonstrated through that person's journey and recovery process.
Vicarious resilience can include positive meaning making and growth through the vicarious experience of someone else's journey through trauma.
Was this information helpful?
Strategies related to this topic
References for this page (click to expand)
1Porter, K. L., & Henriksen, R. C. (2016). The phenomenological experience of first responder spouses. The Family Journal (Alexandria, Va.), 24(1), 44-51. https://doi.org/10.1177/1066480715615651
2Regehr, C. (2005). Bringing the trauma home: Spouses of paramedics. Journal of Loss & Trauma, 10(2), 97-114. https://doi.org/10.1080/15325020590908812
3Cramm, H., Tam-Seto, L., Norris, D., Eichler, M., & Smith-Evans, K. (2016). The impact of parental operational stress injury on child mental health and well-being: A scoping review. Military Behavioral Health, 4(4), 334-344. https://doi.org/10.1080/21635781.2016.1181582
4Dinshtein, Y., Dekel, R., & Polliack, M. (2011). Secondary traumatization among adult children of ptsd veterans: The role of mother-child relationships. Journal of Family Social Work, 14(2), 109-124. https://doi.org/10.1080/10522158.2011.544021
5Kishon, R., Geronazzo-Alman, L., Teichman, M., Teichman, Y., Cheslack-Postava, K., Fan, B., Duarte, C. S., Wicks, J., Musa, G. J., Djalovski, A., Tadmor, B., Moreno, D. R., Cycowicz, Y., Amsel, L., Bresnahan, M., & Hoven, C. W. (2020). Parental occupational exposure is associated with their children's psychopathology: A study of families of Israeli first responders. Journal of Occupational and Environmental Medicine, 62(11), 904-915. https://doi.org/10.1097/JOM.0000000000001971
Alrutz, A. S., Buetow, S., Cameron, L. D., & Huggard, P. K. (2020). What happens at work comes home. Healthcare (Basel), 8(3), 350. https://doi.org/10.3390/healthcare8030350
Cohen, K., & Collens, P. (2013). The impact of trauma work on trauma workers: A metasynthesis on vicarious trauma and vicarious posttraumatic growth. Psychological Trauma, 5(6), 570-580. https://doi.org/10.1037/a0030388
Duarte, C. S., Eisenberg, R., Musa, G. J., Addolorato, A., Shen, S., & Hoven, C. W. (2017). Children's knowledge about parental exposure to trauma. Journal of Child & Adolescent Trauma, 12(1), 31-35. https://doi.org/10.1007/s40653-017-0159-7
Friese, K. M. (2020). Cuffed together: A study on how law enforcement work impacts the officer's spouse. International Journal of Police Science & Management, 22(4), 407-418. https://doi.org/10.1177/1461355720962527
Hernandez-Wolfe, P., Killian, K., Engstrom, D., & Gangsei, D. (2015). Vicarious resilience, vicarious trauma, and awareness of equity in trauma work. The Journal of Humanistic Psychology, 55(2), 153-172. https://doi.org/10.1177/0022167814534322
Hoven, C. W., Duarte, C. S., Wu, P., Doan, T., Singh, N., Mandell, D. J., Bin, F., Teichman, Y., Teichman, M., Wicks, J., Musa, G., & Cohen, P. (2009). Parental exposure to mass violence and child mental health: The first responder and WTC evacuee study. Clinical Child and Family Psychology Review, 12(2), 95-112. https://doi.org/10.1007/s10567-009-0047-2
Landers, A. L., Dimitropoulos, G., Mendenhall, T. J., Kennedy, A., & Zemanek, L. (2020). Backing the blue: Trauma in law enforcement spouses and couples. Family Relations, 69(2), 308-319. https://doi.org/10.1111/fare.12393
Meffert, S. M., Henn-Haase, C., Metzler, T. J., Qian, M., Best, S., Hirschfeld, A., McCaslin, S., Inslicht, S., Neylan, T. C., & Marmar, C. R. (2014). Prospective study of police officer spouse/partners: A new pathway to secondary trauma and relationship violence? PloS One, 9(7), e100663-e100663. https://doi.org/10.1371/journal.pone.0100663
Strategies for Families
Strategies for Couples