Thinking about Public Opinion
Topics: Couples, Family, Mental Health
Public perceptions
Public perceptions are the stories about PSP and PSP sectors that are commonly believed by the general public. These stories can quickly shift and change which can be frustrating for both PSP and their families. Movies and TV often portray PSP work as either glamorous or corrupt which can lead to misinformation about 'the job'. Media and social media can also shift public perceptions in the way that they report stories involving PSP. Stereotypes create further misconceptions. Because of these factors, PSP families never know what to expect from the public.
PSP family members may also feel that they are being held to an impossible standard. For example, children may feel pressure to be 'extra good' because their parent is a police officer. These feelings might be stronger in rural communities, where community members are more likely to know each other. 
Negative public perceptions can be very frustrating for PSP and for their families who sacrifice holidays, weekends, time, and personal safety to protect the community. It can be hurtful to know what a PSP family member does every day, and then hear negative things said about them. In some cases, negative public perceptions has lead to threats and safety concerns for PSP families.
Overall, because public perceptions can change so quickly, the importance of public perceptions – positive, negative, or absent – is felt by PSP families and can impact relationships and the wellbeing of individual family members.
---
Negative public perceptions
Impacts of public disdain on PSP families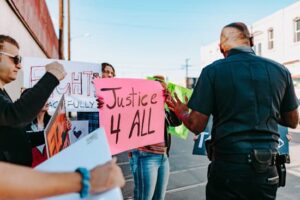 Disdain is a feeling of dislike. It is often demonstrated through disrespect or contempt. PSP who are in positions of authority, such as police and corrections officers, are often targeted in this way. Current events, world news, and social trends can influence these negative perceptions.
Negative public perceptions can have a direct impact on PSP job satisfaction and the overall wellbeing of families.
For example, law enforcement officers are among the sectors treated with the most disdain. They can experience verbal abuse, anger, threats, etc., which can create stress for them and their families.
Mental health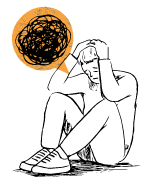 Negative feedback from members of the public can challenge a PSP's commitment and pride in their work. It can affect self-confidence and behaviours both at work and at home. This can lead to tension, uncertainty, and boundary confusion, experienced by PSP families. Families struggle with the negative feedback too. Negative public opinions can challenge beliefs and family values that are often related to the PSP role. PSP families may feel isolated from the rest of the community. A feeling of 'us and them' could develop resulting in a lack of social support. 
Children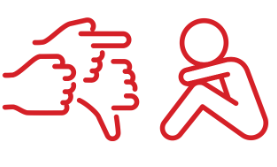 Police children report receiving unfair comments and criticism about a PSP parent's work. As children age, they sometimes grapple with negative comments from peers and social media. They might question the pride they once felt which can lead to ambivalence – they still believe in the importance of public safety but may resent the PSP or the 'job' because of the way they are treated.
---
Positive public perceptions
Impacts of gratitude on PSP families
Gratitude – When members of the public express gratitude to PSP and/or their families, they are showing their appreciation. This gratitude is welcomed by some PSP families who feel that it validates the importance of the PSP role. When gratitude is extended to other family members, the public is also acknowledging the contribution of PSP families.
Pride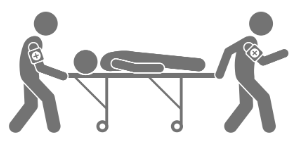 Certain PSP sectors are shown to experience more gratitude than others. Firefighters are often publicly recognized for their bravery and service. Paramedics and similar emergency medical service careers are also often viewed positively by the public. PSP family members might also receive direct forms of praise from the public for the work their PSP member does (e.g., "thank you for the work your mother/father does"). 
Validation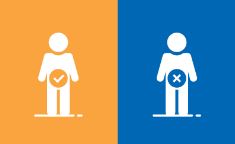 Positive public perceptions can be experienced as validation by PSP family members. If the public appreciates what the PSP does, then it can make all of the commitment and sacrifices feel worthwhile. Sometimes, however, gratitude is shown only to the PSP, and the roles of SSOs and other family members are not considered. When families are not recognized, they may feel that their contribution is not well understood.
Civic mindedness
PSP families who are viewed positively by the public may develop civic mindedness. They may be actively involved in their communities and feel a sense of pride in being recognized as a PSP family. This might, however, also increase pressure for PSP family members to live up to public expectations. Because the community shows appreciation, PSP families may feel obligated to do more. This can increase demands on their time. 
Belonging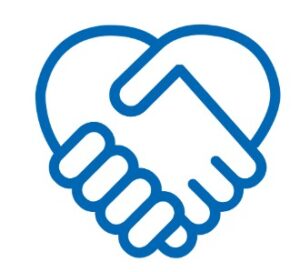 PSP families benefit when communities value the important work that they do. Families sometimes feel out of sync with others due to work demands and public recognition is important. When PSP families are acknowledged, there is a positive sense of identity and belonging.
Was this information helpful?
References for this page (click to expand)
Bochantin, J. E. (2010). Sensemaking in a high-risk lifestyle: The relationship between work and family for public safety families. PhD Thesis. ProQuest Dissertations Publishing.  
Carrico, C. P. (2012). A look inside firefighter families: A qualitative study. ProQuest Dissertations Publishing.  
Carrington, J. L. (2006). Elements of and strategies for maintaining a police marriage: The lived perspectives of Royal Canadian Mounted Police officers and their spouses. ProQuest Dissertations Publishing.  
Duarte, C. S., Eisenberg, R., Musa, G. J., Addolorato, A., Shen, S., & Hoven, C. W. (2017). Children's knowledge about parental exposure to trauma. Journal of Child & Adolescent Trauma, 12(1), 31-35. https://doi.org/10.1007/s40653-017-0159-7  
Freeman, R. M. (2001). Here there be monsters: Public perception of corrections. Corrections Today, 63(3), 108-111. 
Helfers, R. C., Reynolds, P. D., & Scott, D. M. (2021). Being a blue blood: A phenomenological study on the lived experiences of police officers' children. Police Quarterly, 24(2), 233-261. https://doi.org/10.1177/1098611120964954  
Majchrowska, A., Pawlikowski, J., Jojczuk, M., Nogalski, A., Bogusz, R., Nowakowska, L., & Wiechetek, M. (2021). Social prestige of the paramedic profession. International Journal of Environmental Research and Public Health, 18(4), 1–10. https://doi.org/10.3390/ijerph18041506 
McCubbin, H. I., & McCubbin, M. A. (1988). Typologies of resilient families: Emerging roles of social class and ethnicity. Family Relations, 37(3), 247-254. https://doi.org/10.2307/584557 
Miller, L. (2007). Police families: Stresses, syndromes, and solutions. The American Journal of Family Therapy, 35(1), 21-40. https://doi.org/10.1080/01926180600698541  
Nix, J., & Wolfe, S. E. (2017). The impact of negative publicity on police self-legitimacy. Justice Quarterly, 34(1), 84–108. https://doi.org/10.1080/07418825.2015.1102954 
Tucker, J. M., Bratina, M. P., & Caprio, B. (2022). Understanding the effect of news media and social media on first responders. Crisis, Stress, and Human Resilience: An International Journal, 3(4) 106-137.  
Walsh, F. (2003). Family Resilience: A framework for clinical practice. Family Process, 42(1), 1-18. https://doi.org/10.1111/j.1545-5300.2003.00001.x  
Woody, R. H. (2006). Family interventions with law enforcement officers. The American Journal of Family Therapy, 34(2), 95-103. https://doi.org/10.1080/01926180500376735  
Strategies related to this topic
Strategies for Families
Strategies for Couples