Understanding Emotions and Behaviours
Topics: Couples, Family, Mental Health
How do negative emotions and reactivity influence home life?
There are consequences when the impact of work stress spills over into family life. Negative emotions can impact how someone engages in family life. It can reduce the quality of family interactions, relationships, and communication.
Withdrawal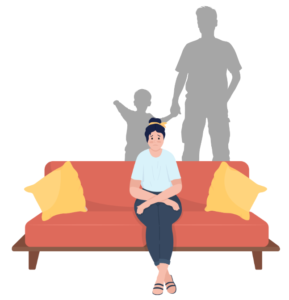 If negative emotions lead to withdrawal and disengagement, family members might feel lonely or uncared for. There can be a feeling of loss when the PSP is mentally and emotionally withdrawn from the family. They may be physically present but not actively engaging with the family. This can lead to a loss of intimacy, a loss of relationship, and feelings of frustration and disappointment (see ambiguous loss).
Reactivity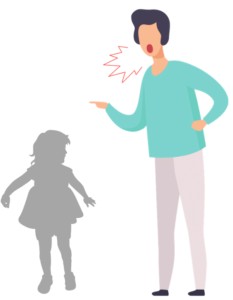 Families may experience reactivity if the PSP family member 'acts out,' showing a response that is too 'over the top' and not what one would typically expect. Families might feel that the PSP family member loses their temper easily, overreacts to simple things, or makes unreasonable demands. This can lead to emotional fatigue, particularly for spouses and significant others (SSOs).
---
How do positive emotions and engagement influence home life?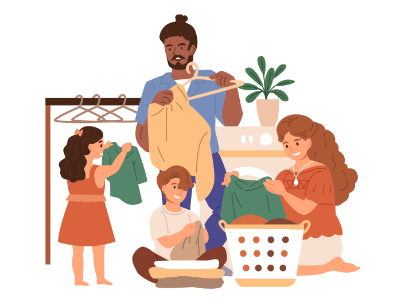 Positive emotions can support healthy engagement in family/couple life. Relationships and social interactions are enhanced when a PSP family member returns home with a positive outlook. The whole family benefits when all members are able to contribute to complete household tasks and enjoy leisure time together. Engagement and positive interactions build relationships and support the wellbeing of the family. When individuals can show each other respect and kindness, they feel that they are valued members of the family.
References for this page (click to expand)
American Psychological Association. (2022). APA Dictionary of Psychology. American Psychological Association. Retrieved July 18, 2022, from https://dictionary.apa.org/ 
Bateman, T. S., & Crant, J. M. (1999). Proactive behavior: Meaning, impact, recommendations. Business Horizons, 42(3), 63–70. https://doi.org/10.1016/S0007-6813(99)80023-8 
Brandt, A. (2018). How reactive behavior damages your relationships. Psychology Today. Retrieved August 10, 2022 from https://www.psychologytoday.com/ca/blog/mindful-anger/201810/how-reactive-behavior-damages-your-relationships  
Porter, K. L., & Henriksen, R. C. (2016). The phenomenological experience of first responder spouses. The Family Journal (Alexandria, Va.), 24(1), 44-51. https://doi.org/10.1177/1066480715615651  
Regehr, C. (2005). Bringing the trauma home: Spouses of paramedics. Journal of Loss & Trauma, 10(2), 97-114. https://doi.org/10.1080/15325020590908812  
Regehr, C., Dimitropoulos, G., Bright, E., George, S., & Henderson, J. (2005). Behind the brotherhood: Rewards and challenges for wives of firefighters. Family Relations, 54(3), 423-435. https://doi.org/10.1111/j.1741-3729.2005.00328.x 
Sonnentag, S., & Binnewies, C. (2013). Daily affect spillover from work to home: Detachment from work and sleep as moderators. Journal of Vocational Behavior, 83(2), 198-208. https://doi.org/10.1016/j.jvb.2013.03.008  
Tuttle, B. M., Giano, Z., & Merten, M. J. (2018). Stress spillover in policing and negative relationship functioning for law enforcement marriages. The Family Journal (Alexandria, Va.), 26(2), 246-252. https://doi.org/10.1177/1066480718775739 
Was this information helpful?
Strategies related to this topic
Strategies for Families
Strategies for Couples