Confronting PSP Injury and Illness
Topics: Couples, Family, Mental Health
---
How might physical injury affect PSP families?
Some PSP family members have identified the risk of physical and mental injury as their greatest worry.
The risk of injury or illness can create stress for the PSP. This stress can spill over into family life causing tension. At the same time, family members may also be fearful and worry about the dangers of the job. The wellbeing of the PSP family member, loss of income, and disruptions to family life are primary concerns. Open communication about the real risks and contingency plans can prevent worry from getting out of control.
Physical stress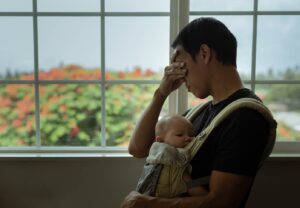 Family members often become caregivers when a PSP is injured or ill. There may be physical demands associated with this care. Family caregivers may experience physical fatigue due to increased responsibilities. This can put their own health at risk and lead to role overload. The expectation that spouses or significant others (SSOs) or other family members will provide care is not always realistic. It is important for PSP couples and families to have conversations about caregiving.
Emotional distress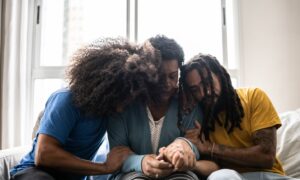 When a family member is injured or ill, family life changes. There are worries along with added responsibilities for SSOs and other family caregivers. They may experience the emotional distress of 'not being able to do it all' and concerns about the future. Having a network of support during these times can be invaluable. It can be useful to think in advance about who can be relied on for support. It is important to consider those who can offer both practical help and emotional support.
Social isolation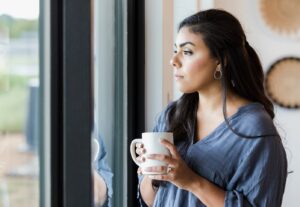 Routines and social activities can also be disrupted by an illness or injury. There may be less time and fewer opportunities to engage in activities outside of the home. Attention to caregiving may result in an SSO taking time off work. Added responsibilities may also limit contact with friends and family. Altogether, access to much needed social support is lessened. Having realistic expectations about how care might be managed ahead of time can help prevent such outcomes.
Shifting relationships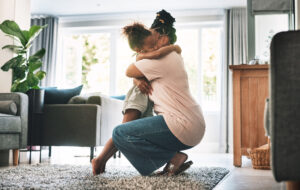 When PSP have a brain injury or a posttraumatic stress injury (PTSI), they may experience behavioural changes. This can impact intimacy in couple relationships and shift additional responsibilities to SSOs. These types of injuries can also affect parent-child relationships. There may be heightened expectations for children to regulate their behaviours. It is important for families to support both the wellbeing of the PSP and individual family members.
Financial strain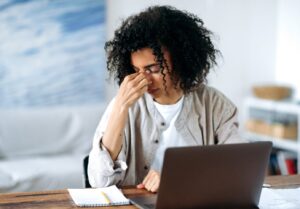 Both short and long term injuries or illnesses can put financial strain on PSP couples or families. There may be temporary or permanent loss of income for the PSP. SSOs may cut back hours of paid work to provide care which further reduces household income. Reduced earning potential and expenses associated with care can cause financial strain. It is important for families to develop a financial plan to manage these risks.
References for this page (click to expand)
American Psychological Association. (2022). APA Dictionary of Psychology. American Psychological Association. Retrieved July 18, 2022, from https://dictionary.apa.org/ 
Bochantin, J. E. (2010). Sensemaking in a high-risk lifestyle: The relationship between work and family for public safety families. PhD Thesis. ProQuest Dissertations Publishing.  
Cox, M., Norris, D., Cramm, H., Richmond, R., & Anderson, G. S. (2022). Public safety personnel family resilience: a narrative review. International Journal of Environmental Research and Public Health, 19(9), 5224. https://doi.org/10.3390/ijerph19095224  
Friese, K. M. (2020). Cuffed together: A study on how law enforcement work impacts the officer's spouse. International Journal of Police Science & Management, 22(4), 407-418. https://doi.org/10.1177/1461355720962527  
Helfers, R. C., Reynolds, P. D., & Scott, D. M. (2021). Being a blue blood: A phenomenological study on the lived experiences of police officers' children. Police Quarterly, 24(2), 233-261. https://doi.org/10.1177/1098611120964954  
Karaffa, K., Openshaw, L., Koch, J., Clark, H., Harr, C., & Stewart, C. (2015). Perceived impact of police work on marital relationships. The Family Journal (Alexandria, Va.), 23(2), 120-131. https://doi.org/10.1177/1066480714564381 
Landers, A. L., Dimitropoulos, G., Mendenhall, T. J., Kennedy, A., & Zemanek, L. (2020). Backing the blue: Trauma in law enforcement spouses and couples. Family Relations, 69(2), 308-319. https://doi.org/10.1111/fare.12393  
Miller, L. (2007). Police Families: Stresses, Syndromes, and Solutions. The American Journal of Family Therapy, 35(1), 21-40. https://doi.org/10.1080/01926180600698541  
Watkins, S. L., Shannon, M. A., Hurtado, D. A., Shea, S. A., & Bowles, N. P. (2021). Interactions between home, work, and sleep among firefighters. American Journal of Industrial Medicine, 64(2), 137-148. https://doi.org/10.1002/ajim.23194 
Was this information helpful?
Strategies related to this topic
Strategies for Families
Strategies for Couples