Dual-career households
Topics: Couples, Family, Mental Health
Dual-career households
Dual-career households are households in which both adult partners hold demanding jobs. Each partner can pursue a career and together they benefit financially.
Challenges of dual-career households
Balancing work and family is an ongoing challenge and there can be conflicts between the two. If a spouse or significant other (SSO) of a PSP also works shifts, the challenges increase. Attention must be given to transitions, planning, responsibilities, and scheduling.
Dual-PSP households
For dual-career households where both partners are working as PSP, there is a mix of opportunity and challenge. Each partner has insight into the experiences and stressors of being 'on the job.' Boundaries between work and home can blur, with the family experiencing spillover. It can get more complicated to navigate if both PSP work within the same sector or organization, or if there is a difference of rank within a dual-PSP couple. Also, the atypical schedules can create a model of 'tag-team parenting' for couples who have children. Tag-team parenting allows each parent dedicated time with their children. The downside is that each parent is going solo when the other parent is at work. Families have less time when everyone is together. Parents can feel like they are single parenting much of the time, resulting in sleep deprivation and physical fatigue. Women in dual PSP relationships may also report additional gendered expectations.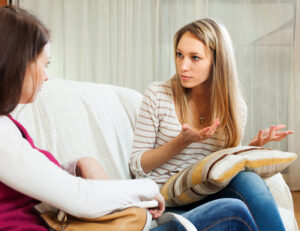 How might having a dual-career household affect family life?
Dual-career household logistics
Was this information helpful?
Strategies related to this topic
References for this page (click to expand)
Brodie, P. J., & Eppler, C. (2012). Exploration of Perceived Stressors, Communication, and Resilience in Law-Enforcement Couples. Journal of family psychotherapy, 23(1), 20-41. https://doi.org/10.1080/08975353.2012.654082
Carlson, D. S., Thompson, M. J., & Kacmar, K. M. (2019). Double crossed: The spillover and crossover effects of work demands on work outcomes through the family. The Journal of applied psychology, 104(2), 214–228. https://doi.org/10.1037/apl0000348
Carrington, J. L. (2006). Elements of and strategies for maintaining a police marriage: The lived perspectives of Royal Canadian Mounted Police officers and their spouses ProQuest Dissertations Publishing].
Duxbury, L., & Higgins, C. . (2012). Caring for and about those who serve: work-life conflict and employee well being within Canada's police. Sprott School of Business, Carleton University.
Duxbury, L., Bardoel, A., & Halinski, M. (2021). 'Bringing the Badge home': exploring the relationship between role overload, work-family conflict, and stress in police officers. Policing & society, 31(8), 997-1016. https://doi.org/10.1080/10439463.2020.1822837
Friese, K. M. (2020). Cuffed together: A study on how law enforcement work impacts the officer's spouse. International journal of police science & management, 22(4), 407-418. https://doi.org/10.1177/1461355720962527
Higgins, C. A., Duxbury, L. E., & Lyons, S. T. (2010). Coping With Overload and Stress: Men and Women in Dual-Earner Families. Journal of marriage and family, 72(4), 847-859. https://doi.org/10.1111/j.1741-3737.2010.00734.x
Strazdins, L., Clements, M. S., Korda, R. J., Broom, D. H., & D'Souza, R. M. (2006). Unsociable Work? Nonstandard Work Schedules, Family Relationships, and Children's Well-Being. Journal of marriage and family, 68(2), 394-410. https://doi.org/10.1111/j.1741-3737.2006.00260.x
Related Strategies for Families
Related Strategies for Couples