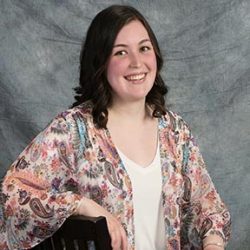 Caeleigh Landry M.Sc.
PhD Student, Clinical Psychology
Caeleigh received a Bachelor of Arts (Honours) in Psychology in 2019 and a Master of Science in Clinical Psychology in 2022, both from the University of Regina. Her master's thesis, under the supervision of Drs. Nicholas Carleton and Heather Hadjistavropoulos, focused on the efficacy of internet-delivered mindfulness-based protocols for Public Safety Personnel. Caeleigh is in the process of completing her doctoral studies in clinical psychology at the University of Regina. For her doctoral dissertation, she is conducting a factorial study to examine the impact of different resource presentations and differing levels of ICBT course structure on outcomes in ICBT for public safety personnel. Caeleigh's primary field of interest is the prevention and treatment of mental disorder symptoms in public safety personnel.