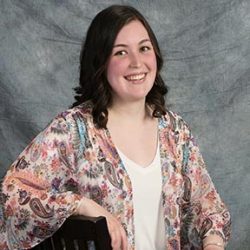 Caeleigh Landry, B.A.
MA Student Clinical Psychology
Caeleigh received her Bachelor of Arts (Honours) in Psychology from the University of Regina in 2019. Her thesis examined the impact of uncertainty tolerance and task appraisal on law enforcement students' stress and performance. Her master's research, under the supervision of Drs. Nicholas Carleton and Heather Hadjistavropoulos, will focus on the efficacy of internet-delivered mindfulness-based protocols for Public Safety Personnel. She is excited to be a part of the PSPNET team to help create effective and accessible mental health resources for Public Safety Personnel. Caeleigh's primary field of interest is the prevention and treatment of mental disorder symptoms in public safety personnel.